Anti-Inflammatory Supplements That Fight Pain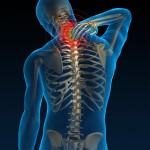 For many, pain management can be a real headache. There are a plethora of medicines and other supplements on the market claiming to be efficient in managing your various pains – so many that none of us have any idea where to begin the search and better yet, who to believe. This is why your Los Angeles pain management specialist is going to give you a bit of insight on supplements that may be helpful for pain management.
First off, it's important to understand what type of medication or supplements you should be seeking for pain. There are many causes of pain, but typically pain is the result of inflammation somewhere in your body. Hence why "anti-inflammatories" are going to be your best source of pain relief.
Natural Anti-Inflammatory Supplements
Circumin – derived from a yellow spice known as tumeric, circumin is the active ingredient that comes with a host of health benefits – including aiding in improving inflammation. It has been studied widely, and the studies have concluded that it certainly does possess an anti-inflammatory component.
Fish oil – your doctor may have already suggested you pick up fish oil capsules for your pain. The omega-3 fatty acids found in fish oil – and fish – is capable of treating pain in many chronic conditions including back pain, headaches, and even nerve pain. You cannot go wrong with fish oil.
Vitamin D3 – studies have found a possible link between low amounts of vitamin D and higher amounts of pain. This suggests that perhaps vitamin D deficiencies may result in more pain. Do yourself a favor and grab a bottle of vitamin D3 to ensure that you are not vitamin D deficient.
Magnesium – not entirely conclusive, but magnesium has mixed studies revealing its efficacy in treating migraines and muscle spasms.
Glucosamine – hailed as one the best – if not, the best – in the category of joint pain supplements, glucosamine have strong evidence to back their claims of relieving joint pain, especially in those suffering from arthritis.
Chondroitin – often combined with glucosamine, chondroitin is helpful in the sense that it improves joint mobility as well as helps you decrease your need for painkillers.
Capsaicin – derived from chili peppers and typically applied as a topical, capsaicin has boasted pain relief benefits that extend into a number of different conditions including arthritis, fibromyalgia, and psoriasis. Add a little spice to your life.
All of these supplements listed won't cure your pain overnight as powerful painkillers (e.g. Vicodin) will. These supplements are exactly just that – supplements. They should be added into your daily diet for a well balanced, long-term solution to managing your pain without offering the many side effects that are characteristically associated with pharmaceutical drugs (though in some cases it's best to go the pharmaceutical route).
The best results come from the guidance of a doctor that specializes in pain management combined with medication/vitamin supplements.